Getting Strong is NOT just for Athletes!
bassendean-admin
When the dentist tells you to brush your teeth twice a day, you do it.
When your GP prescribes you medication, you take it.
But when health experts worldwide recommend you perform regular exercise; many don't, some do and even less achieve the recommended amount.
The World Health Organisation states the recommended physical activity levels of adults 18-64 include;
At least 150 minutes of moderate intensity aerobic physical activity throughout the week,
Or 75 minutes of vigorous physical activity throughout the week.
It must be in at least 10-minute bouts
Additional benefits are seen with doubling the time/volume
Muscle strength training should be performed on 2 or more days/week
65 and over should include balance training on 2 or more days/week
 If you knew that a certain type of exercise could benefit your heart, strengthen your bones, facilitate weight loss and reduce falls risks all while making you look and feel better, you may be more inclined.
 It's important to note that strength training is not just about bodybuilding and being in a gym. It's not all about the size of your biceps or being able to lift a record-breaking amount of weight. Strength training is an important part of your overall fitness and has benefits for people of all ages and health.
 It is widely noted that after the age of 30 your bone density begins to reduce by up to 3-5% per decade (Benedetti et al., 2018). Strength training is also proven to increase bone density and health, which can reduce the risk of developing osteopenia and then osteoporosis.
 Regular strength training prevents sarcopenia, which is the natural loss of lean muscle mass that comes with aging.
 An American study conducted over a 15-year period highlighted that older adults who met the strength training guidelines had significantly decreased overall mortality than those who did not meet the guidelines (Kraschnewski et al., 2016).
 Some of the other benefits to strength training include;
Increased strength and muscular endurance –
Strength training on a regular basis will make carrying the shopping, housework, gardening, and picking up the kids easier.

Effective weight management –
Strength training can help to both manage and lose weight by increasing your metabolism which will burn more calories.

Maintain balance –
Strength training has been shown to reduce risk of falling by over 50 percent

(Liu-Ambrose et al., 2004).

Boosts energy levels and mood –
Strength training increases the flow of endorphins, lifting energy levels and improving mood. By getting stronger, lifting more and noticing changes to the body over time, confidence and self-esteem will improve.
People often take action and make health and lifestyle changes in response to a health scare in a loved one or even themselves. Considering the widely accepted knowledge and endorsement of strength training by health and medical professionals worldwide you shouldn't need much persuasion, or a health scare to get started.
In fact, often the hard part is getting started. You don't need an expensive home gym or even a gym member ship initially. Starting with body weight exercises like squats, push-ups and chin-ups may be an appropriate starting point. 
Hydrotherapy is a good option for those in pain or who are deconditioned. Those who need a little more guidance, monitoring and general conditioning can attend classes like Living Fit where a physiotherapist will individualise a program to your level and specific needs.
If the gym is something you are interested in, a few of our physiotherapists, including myself, are qualified Strength and Conditioning coaches and have a passion for educating and implementing gym programs for getting strong safely.
If you are still unsure and have questions give the clinic a call on 92797411 or alternatively book
in and we can evaluate your goals, options and get you started.
Paul Harcus
Physiotherapist
Strength and Conditioning Coach
Hydrotherapy Coordinator
Reference
Kraschnewski JL, Sciamanna CN, Poger JM, Rovniak LS, Lehman EB, Cooper AB, Ballentine NH, Ciccolo JT. Is strength training associated with mortality benefits? A 15year cohort study of US older adults. Prev Med. 2016 Jun;87:121-127. doi: 10.1016/j.ypmed.2016.02.038. Epub 2016 Feb 24. PMID: 26921660.
Liu-Ambrose, T., Khan, K. M., Eng, J. J., Janssen, P. A., Lord, S. R., & McKay, H. A. (2004). Resistance and agility training reduce fall risk in women aged 75 to 85 with low bone mass: a 6-month randomized, controlled trial. Journal of the American Geriatrics Society, 52(5), 657–665. https://doi.org/10.1111/j.1532-5415.2004.52200.x
Maria Grazia Benedetti, Giulia Furlini, Alessandro Zati, Giulia Letizia Mauro, "The Effectiveness of Physical Exercise on Bone Density in Osteoporotic Patients", BioMed Research International, vol. 2018, Article ID 4840531, 10 pages, 2018.https://doi.org/10.1155/2018/4840531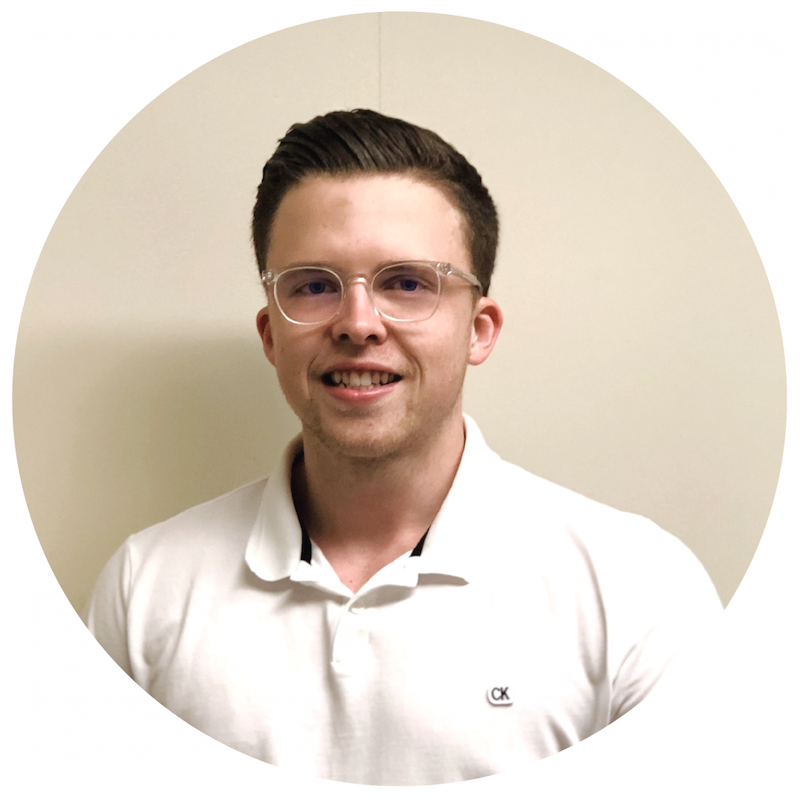 Paul Harcus
Physiotherapist
Strength and Conditioning Coach
Hydrotherapy Coordinator
Paul graduated from the University of Notre Dame, with a double degree in Physiotherapy and Exercise Sports Science. This combined with his previous experience as the Colts Head Trainer for the Perth Demons Football Club, and being a rowing, and strength and conditioning coach for Guildford Grammar School, enables him to combine hands on manual therapy and exercise based rehabilitation to assist patients in achieving their goals.
 In addition to treating clinically, Paul coordinates Bassendean Physiotherapy's Hydrotherapy Program.
Outside of work, when Paul's not training at the gym, he enjoys taking the dogs down to the beach and going camping.
Advanced Education
Dry Needling
Strength & Conditioning Coach (ASCA)
Therapy Interests
Dry Needling
Knee Education
Musculoskeletal Injuries
Post-operative Rehabilitation
Shoulder Pain