Hydrotherapy – the benefits and why you should give it a go!
randy
What is hydrotherapy?
Hydrotherapy is the use of water for treatment of various conditions. It normally involves exercise in a warm-water pool with temperatures of 33-36 degrees Celsius. Exercises vary and are tailored to be specific to each person and their goals.
Can I attend Hydrotherapy?
Anyone can! There is a lot of research that supports hydrotherapy as a form of exercise and rehabilitation for many different conditions. Examples of some conditions that may benefit from hydrotherapy are:
Arthritis
Post-surgical patients
Various Neurological conditions
General joint pain
Sports injuries
Fibromyalgia and Chronic Pain
Various orthopaedic conditions
Pregnancy
Ok, I'm interested but what are the actual benefits?
There are so many! The main health benefits are:
Reduction of aches and pains – Warm water helps relax muscle spasm, and helps to increase blood circulation, which ultimately helps with healing.
Improve strength – Resistance from the water and other equipment can be used in your exercises to build muscle strength and/or endurance
Improve flexibility/joint range – increased temperature and mobility under water improve relaxation of tight muscles, which can improve range of motion of joints.
Improves general fitness – improves heart and lung function, circulation, muscle strength and endurance just like any other land-based exercise!
Minimal impact on joints – water buoyancy can help with reducing the effects from gravity and ground impact, being an excellent choice for patient's who suffer from conditions such as arthritis where some land-based exercise is too uncomfortable
Makes you feel good – exercise releases hormones called endorphins which are our "happy hormones". Water buoyancy also makes you feel "weightless" allowing you to do more exercises than perhaps able to on land (for example during pregnancy), which results in a confidence boost! Hello feel good!
Can reduce swelling – for example; post-surgery or even after sports injury. Water provides "hydrostatic pressure" which can exert external pressure to the limb to assist with drainage of swelling
Improves balance, therefore reducing risks of falls – water is a moving body, which means your muscles have to work to provide a stable environment for you to exercise in, and we can take advantage of this to improve balance.
Other Things to consider
If you can't swim, that is ok! The water doesn't go past chest/shoulder height for most people and the pool entry starts at waist height. If you are still unsure speak to your physiotherapist. There is also a range of other issues that should be considered as to whether hydrotherapy is appropriate or if it needs to be modified for you. Please speak to your physiotherapist if you have any of the following at any time during your treatment. These are:
Wounds or skin infections
Virus or upset tummy
If you have a raised temperature
High or low blood pressure
Breathing difficulties
If you receive dialysis
Angina or heart problems
Incontinence
Chest infection
Chlorine allergy
Uncontrolled diabetes, asthma or epilepsy
Awesome, I think this may be the right choice for me! So how do I get started?
Call the clinic to book a hydrotherapy assessment appointment. This ensures that our Physiotherapist Jovana, who runs our hydrotherapy classes, can assess your ability and suitability and come up with a suitable plan/program for you. From there we then book you in for our hydrotherapy sessions which are run at Bayswater waves on:
Tuesday's at 11.30am to 12.30pm
Thursday's at 2pm to 3pm
Cost: $25 per session payable to the clinic and pool fee is charged separately, payable to the pool at arrival (varied cost as discount available for concession card holders).
References:
Mooventhan, A., & Nivethitha, L. (2014). Scientific evidence-based effects of hydrotherapy on various systems of the body. North American journal of medical sciences, 6(5), 199–209. doi:10.4103/1947-2714.132935
Versus Arthritis (2018). Hydrotheray and arthritis. Found at: https://www.versusarthritis.org/about arthritis/treatments/therapies/hydrotherapy/
Benefits of hydrotherapy by revive physiotherapy and aquatic centre, found at https://revivephysiocentre.com/latest-news/benefits-of-hydrotherapy/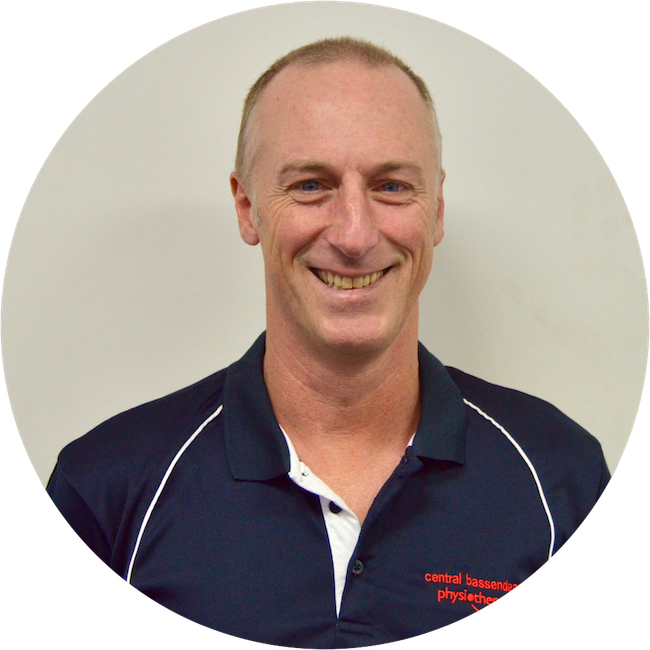 Rob Waller
Senior Musculoskeletal Physiotherapist, Owner
Curtin University WA 2002
Cumberland College of Health Sciences NSW 1988
This month's blog post is by our Senior Musculoskeletal Physiotherapist Rob Waller. 
Rob Waller is a Musculoskeletal Physiotherapist, with over 25 years experience. He is passionate about restoring function following injury and for people with complex musculoskeletal presentations, particularly spinal and shoulder pain. He is also a lecturer at Curtin University teaching on the Postgraduate Clinical Masters program and is currently completing a PhD investigating pain characteristics in young adults using data from the Raine Study Birth Cohort. (http://www.rainestudy.org.au). Other research interests include spinal pain and translation of evidence to practice.