Plantar Heel Pain Syndrome
bassendean-admin
Plantar Heel Pain Syndrome, commonly known as Plantar Fasciitis, correctly known as Plantar Fasciopathy
Why the name confusion, well in the medical world 'it is' means it is inflammatory in nature!……but it actually isn't an inflammatory problem. 
It is actually a degenerative 'breakdown' process similar to other tendon problems. It is a breakdown or change in the collagen matrix and we don't really understand why it happens but we do know it happens in response to unaccustomed load like doing too much too soon, or chronic increased load, beyond it's capacity.
More likely if :
– aged 40-60
– high BMI/overweight
Other contributing factors may include:
– type  of activity undertaken
– gait pattern
– foot mechanics
Although there is limited evidence on all of these!
 So, what should you do if you have persistent heel pain?
Seek advice from a practitioner…..you need one who is skilled and understands these problems, whi is up to speed with best practice and treatment approaches.

Be mindful of practitioners who offer treatments not supported by evidence, etc, but claiming great results!!

Imaging such as XRays and scans ARE NOT HELPFUL, unless other conditions are suspected. Note, if you do have scans they will show changes such as calcification, or heel spurs…these are secondary and not the cause of your problem. The problem can be diagnosed without scans and scan confirmation DOES NOT ALTER MANAGEMENT.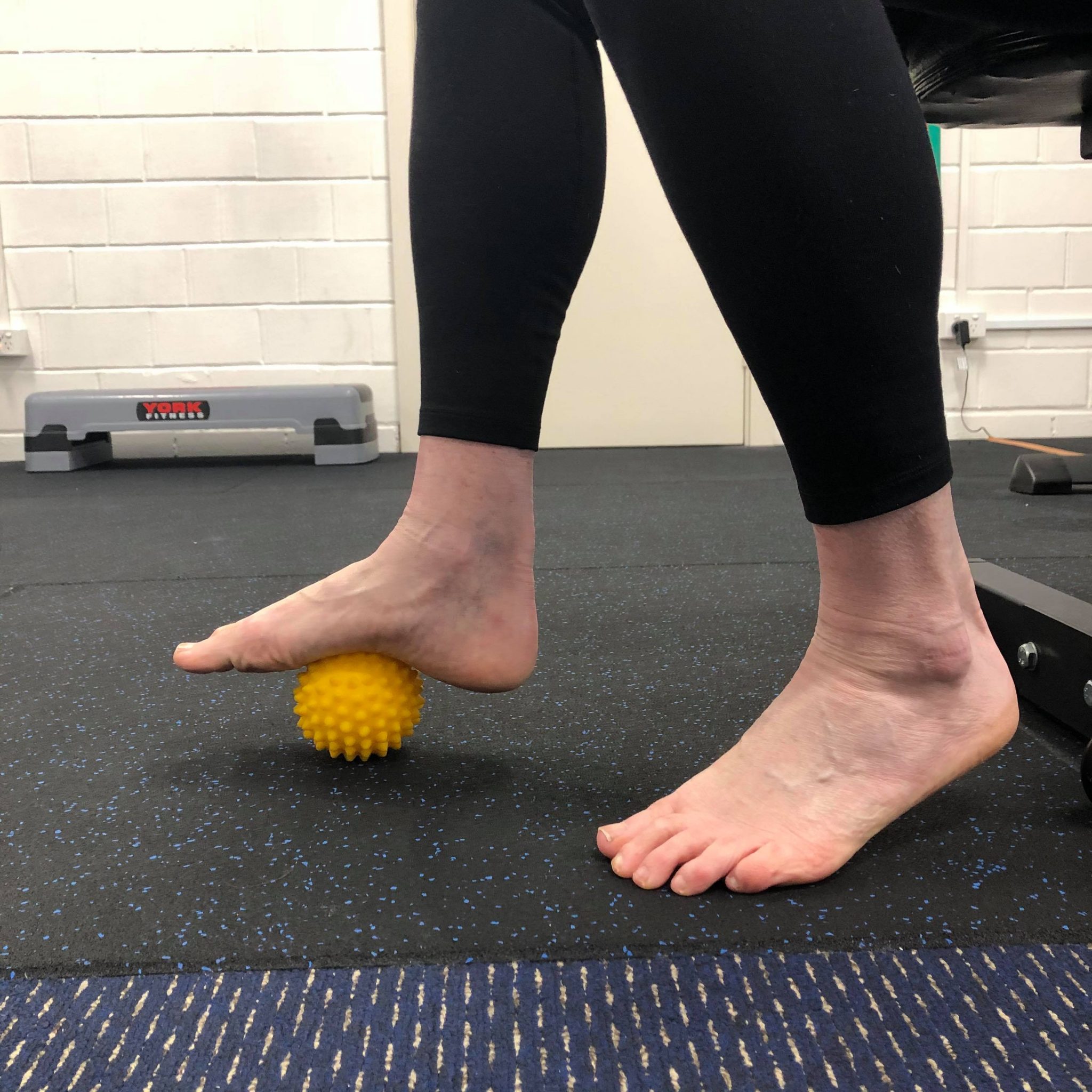 Treatment Plan
A good management plan will focus on the following 2 areas:
1/. Reduction of pain as quickly as possible through de-loading or relative rest from aggravating activity
2/. Load Management and exercise rehabilitation. You should leave your physio or podiatry appointment with a clear plan, outlining your exercises and progressions. You need to know which exercises, how often and how many as well as if you are to add weight. You also need to know what to do if it flares and what to expect along the way…e.g. how much pain is acceptable if I go for a walk?  Will my symptoms vary etc. This plan should gradually increase the load on the plantar fascia so it adapts gradually, rebuilding tolerance to the activities that you value!
Other passive treatment options:
These may be useful in settling symptoms, but please note, ALL OF THE FOLLOWING HAVE LIMITED EVIDENCE TO SUPPORT THEM i.e. research has not shown that they are not very effective. However, some people anecdotely claim they help:
Steroid injections, like cortisone are very common, once again with limited evidence for long term help, but may give short term relief. Note: can be associated with rupture
Shock Wave Therapy. I would recommend only having multiple treatments if you get good improvement from the first session.
Foot  Supports/orthoses. Consider affordable off the shelf ones rather than expensive made to measures as once again the evidence is limited here.
Plasma Rich Platelets treatment has low evidence to support using it.
Gel Inserts have low evidence to support but are cheap to try!
Stretching has limited/low evidence but maybe useful if you have poor ankle range of movement.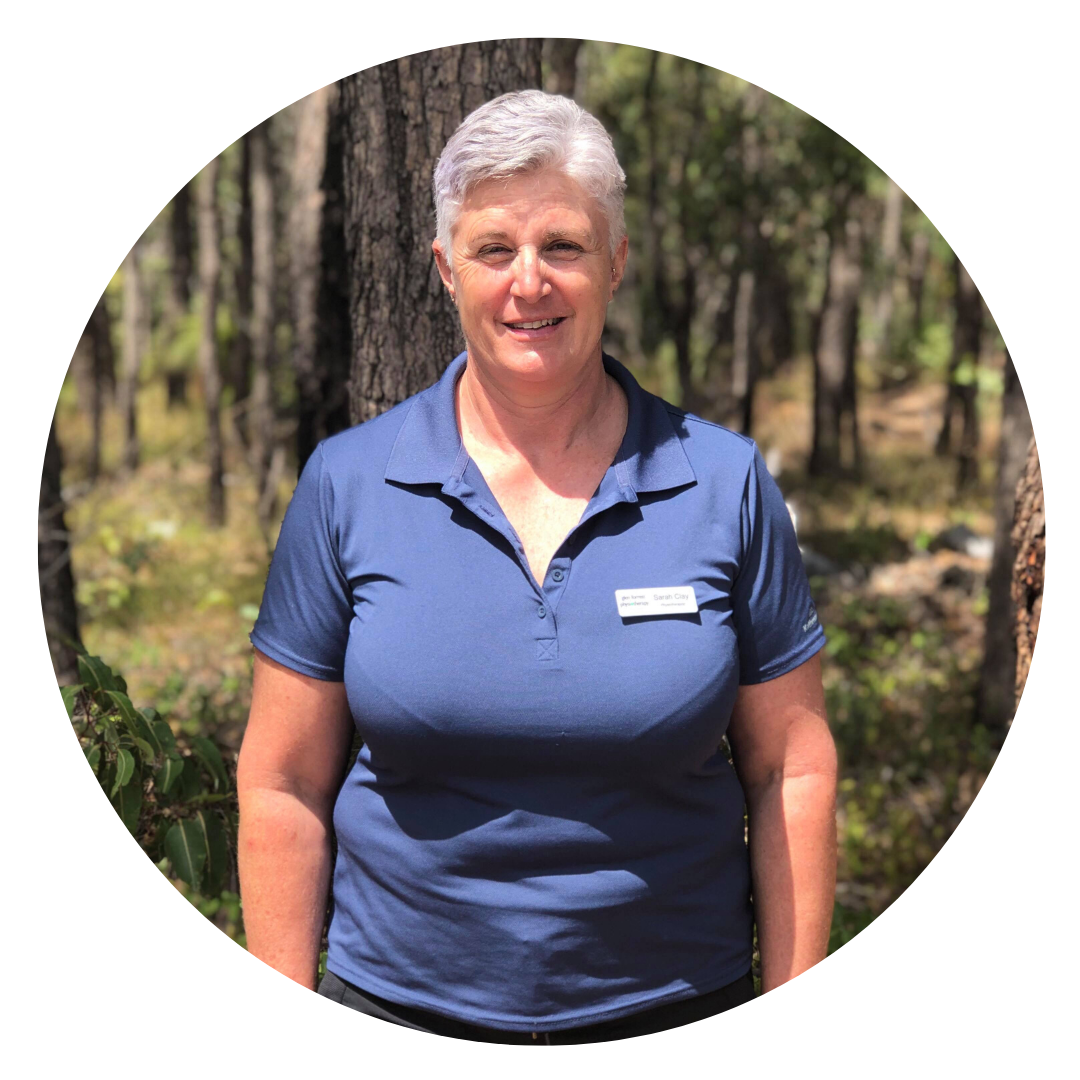 Sarah Clay
Senior Physiotherapist
Senior Pilates Instructor
South Australian Institute Technology 1987
Sarah is an experienced Physiotherapist with over 30 years industry musculoskeletal experience. She passionate about facilitating change in peoples lives holistically, especially those with chronic or complex pain. She has a special interest in Cognitive Functional Techniques and is currently undergoing further, extensive training in this area, centred around low back pain.
Her holistic approach has involved extra training in Nutrition as well as breathing disorders and techniques.
Sarah heads up our Pilates team, running Clinical Pilates sessions and training other physiotherapists in Pilates.
Sarah has worked with many sporting teams, including an AFL club, Rugby League and Rugby Union. She has been heavily involved in netball in the past as well as years of road cycling. More recently, in the last 7 years, Sarah has been involved in the local Crossfit Community, training regularly at The Crossfit Chamber in Belmont. Hiking, walking her Staffordshire Bull Terrier, gardening on their hills property and family adventures are her other passions.