Anterior Cruciate Ligament (ACL) Tears
randy
Anterior cruciate ligament (ACL) tears have always been considered devastating injuries for athletes given the amount of time and input involved in the 12-month rehabilitation process. However, there is growing high-quality evidence to support non-surgical management for ACL tears, this can lead to earlier return to sport and earlier resolution of symptoms without increasing risk of long term degenerative arthritis.
Throughout the last 60 years many athletes have conservatively managed ACL tears and returned to high level sport. These numbers have been slowly decreasing despite no better evidence for surgery compared to conservative management. In high quality trials comparing ACL reconstruction with conservative management, including physiotherapy and exercise based rehabilitation, there has been no significant differences found between the groups. Furthermore, early surgical intervention has been shown to significantly increase inflammation and prolong pain compared to initial conservative management.
There are many myths and assumptions made about ACL tears which sometimes suggest surgery is the only option. As mentioned above, the concern that patients cannot return to high level sport following an ACL tear is not true. Also, many people are of the opinion that unlike ankle ligaments, the ACL cannot heal itself, however there is emerging evidence the ACL can re-attach and heal. Knee instability is another area of misinformation, despite the increase in joint laxity with ligament injuries, functional stability is often preserved, due to patients' muscle strength, motor control and co-ordination adequately compensating for this loss of ligament integrity.
Once an ACL tear has been diagnosed, discussing management options is essential. It is logical (and supported by evidence) that patients should commence conservative management early, including physiotherapy, education and exercises. This early management follows a similar process to post-operative protocols but due to the fact there is no graft, recovery times should be shorter. After the initial phase of recovery, physical strengthening and goals based return to activity including sport are important. Poor physical performance predicts worse long term outcomes.
Rehabilitation following ACL surgery generally takes at least one year, this is in part due to the changes that occur at the graft. Even after this lengthy rehabilitation process, many athletes who return to high level sports end up re-rupturing their ACL. Interestingly, many patients are encouraged to undergo conservative management while they await surgery, in groups of patients like this who never end up undergoing surgery, MRIs and CT scans showed a complete healing of the ACL at 2 and 3 years allowing them to return to sport.
​
The growing evidence for conservative management of ACL tears suggests there needs to be a big shift in the way we view this injury. For a long time, surgery has been considered the only option, however with high re-rupture rates and slow recovery times it makes sense to shift toward conservative management. Our Physiotherapists can guide you through a comprehensive rehabilitation programs and help you make the right decisions regarding your best management options.
References
​Larsson S , Struglics A, Lohmander L, Frobell R. (2017) Surgical reconstruction of ruptured anterior cruciate ligament prolongs trauma-induced increase of inflammatory cytokines in synovial fluid: an exploratory analysis in the KANON trial. Osteoarthritis and Cartilage 25 1443e1451

Nordenvall R, Bahmanyar S, Adami J, Mattila V, Tsai L. (2014) Cruciate Ligament Reconstruction and Risk of Knee Osteoarthritis: The Association between Cruciate Ligament Injury and Post-Traumatic Osteoarthritis. A Population Based Nationwide Study in Sweden, 1987– 2009. Knee Osteoarthritis after Cruciate Ligament Injury August 2014 | Volume 9 | Issue 8 | e104681 
Filbay S, Roos E, R Frobell, Roemer F, Ranstam J, Lohmander S. (2016) Delaying ACL reconstruction and treating with exercise therapy alone may alter prognostic factors for 5-year outcome: an exploratory analysis of the KANON trial. British Journal of Sports Med 0:1–9

Smith T, Postle K , Penny F , McNamara I, Mann C. (2014) Is reconstruction the best management strategy for anterior cruciate ligament rupture? A systematic review and meta-analysis comparing anterior cruciate ligament reconstruction versus non-operative treatment. The Knee 21 462–470.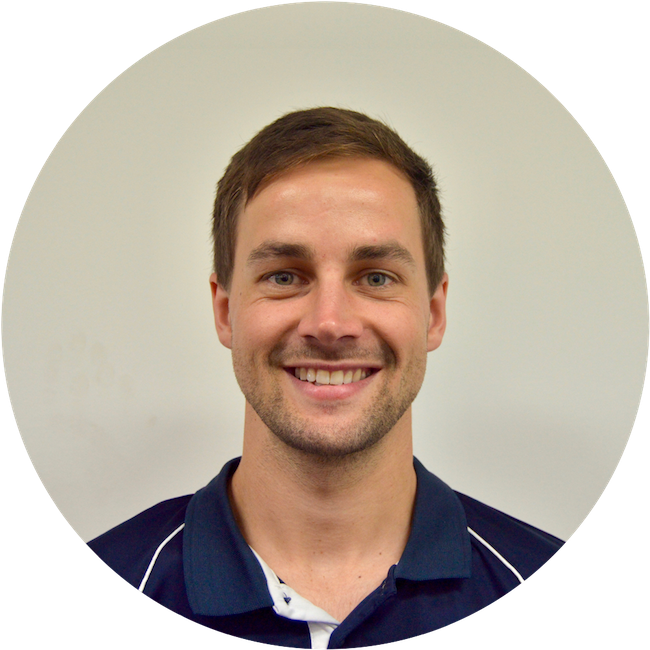 Francis Staude
Physiotherapist
​
As a Physiotherapist Francis enjoys treating a wide range of musculoskeletal conditions and is particularly passionate about getting athletes back to match fitness following sporting injuries. Francis also takes hydrotherapy classes once a week Bayswater Waves, helping clients with symptom relief, rehabilitation and injury management in the pool.