Cycling and Related Injuries, featuring Jordan Prochyra
randy
In this newsletter, we will discuss cycle and related injuries. 
Cycling is a great form of exercise, a great way to commute and it's one of the fastest growing sports in the world. The best boost to any person's overall health is regular exercise with cycling a great way to perform regular cardiovascular exercise. At Central Bassendean Physiotherapy we are fortunate to have on our team Lindsay Alsop, Francis Staude and Rob Waller who are all Physiotherapists and very active cyclists. They regularly ride road and mountain bikes, including competing in the Western Australian Gravity Enduro series. Some of our clients race at the highest level of the sport! This first-hand experience of exposure to intense training, hard racing and unfortunately a few cycling related injuries helps us know how to keep you cycling or get you back on your bike. We all hate time off the bike and make maintaining cycling fitness a priority.
There are numerous painful conditions related to cycling which can be caused by poor bike set-up, changing cycling related load per week too quickly (overload or lack of adequate recovery) and of cause trauma. As always when considering causes of musculoskeletal pain it's important to consider other factors that can contribute to pain such as sleep habits, life stress, mental health, diet and thought processes around pain. This is particularly important when considering non-traumatic pain or when recovering from injuries due to trauma. Additionally, what we do off the bike can contribute to the development of pain. Pain is complex, and we believe individualised assessment and treatment of your condition is the best way to keep you doing what you value and enjoy.
There is a risk in all activity and unfortunately coming off your bike can occur, particularly if you mountain bike. To keep this in perspective there is more risk to your health by lack of physical activity or too much time sitting on the couch! Traumatic cycling injuries are of course highly variable, however when there is high force or speed involved, significant swelling or a large loss of function we recommend early assessment and appropriate early management. This is highlighted below in a case study of our client Jordy Prochyra who currently races in the World Enduro Series for mountain bikes.
In 2017, Jordy was on song for a great result in Fort William, Scotland. He was riding in the World Cup Downhill Mountain Bike race and had placed 28th in timed training. Next was his qualifying run to make the cut for the final. As is commonly the case in Scotland, the track was a little damp in the lower sections. Coming into the one muddy corner he took a foot out of the pedal to control the bike and struggled to clip back in to the pedal for a rapidly approaching large jump over a section of road. In a split-second decision, Jordy opted to go off the side of the jump to lessen the fall, as he only had one foot in contact with the bike (see image). He landed his bike 10 foot below, with the foot off the pedal hitting the ground, causing Jordy to roll his ankle. Immediate pain and swelling occurred and Jordy's run was over.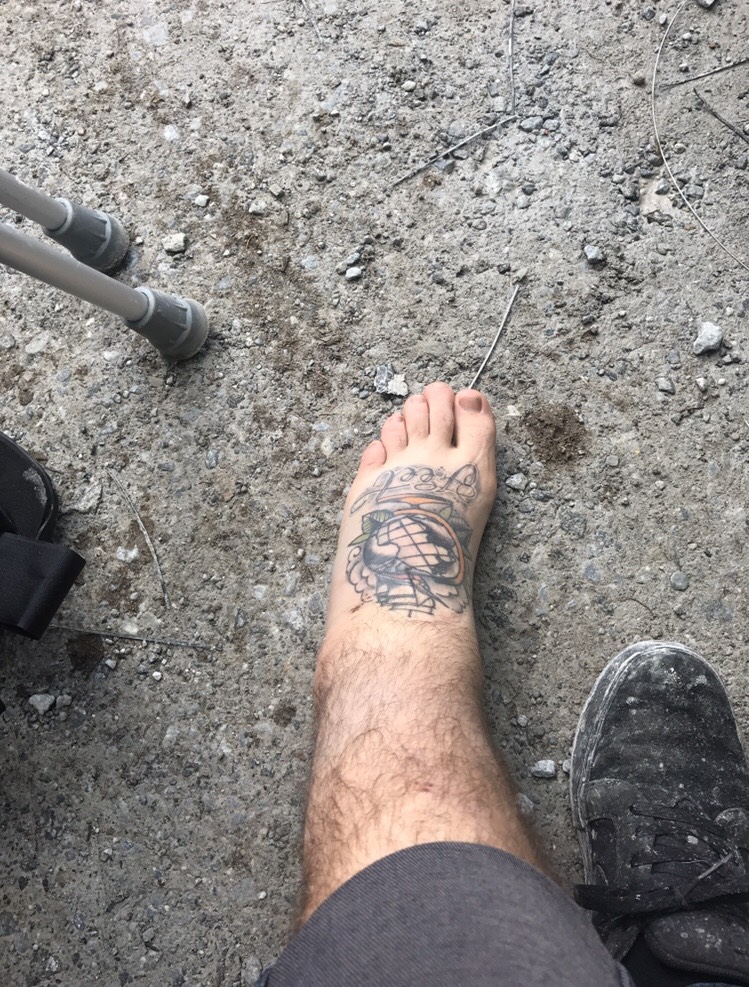 At Accident & Emergency, the ankle was cleared for a fracture and advice was given to manage the ankle like an acute ankle sprain. Having put months of training in to this point, let alone the costs to get to the race, Jordy tried to get his ankle in a state to be able to race the following month in Andorra. With the ankle strapped up, Jordy competed, but was not able to replicate the form he carried into Fort William. Having been told it was just an ankle sprain, Jordy carried on, trying to finish the season.
Three months later Jordy was back in Australia, with the racing over, Jordy began to question whether it was just an ankle sprain. He still had poor movement of the ankle and it would swell with walking on uneven ground. Jordy got a second opinion from a Physiotherapist (Lindsay) and was told due to the speed and high force that caused the injury that there was likely to be some damage to the internals of the ankle joint. An MRI confirmed this, there was damage to the cartilage of the ankle and the advice of an ankle specialist would be required. If left untreated, the cartilage and bone beneath the cartilage would begin to erode, effectively pitting like an ulcer. This would ultimately render the ankle so arthritic that the ankle joint would likely need to be fused some years down the track.
Jordy had a surgical procedure to improve the site of damage, followed by 3 months in a boot to unload the area of damage. After this, a period of intense rehabilitation occurred which enabled Jordy to return to the high level of physical activity required for his chosen sport. Jordy made a return to racing in time for the next season and continues to compete internationally.
While many mountain bikers would like to have the skillset of Jordy, we are all subject to the laws of physics. Sometimes, in pursuit of our passion for cycling we incur injuries. This is part of our sport. If an injury is not resolving as anticipated, seek an opinion from an expert. Time is of the essence and unfortunately not all injuries can be fixed if left too long.
Picture of Jordy, below.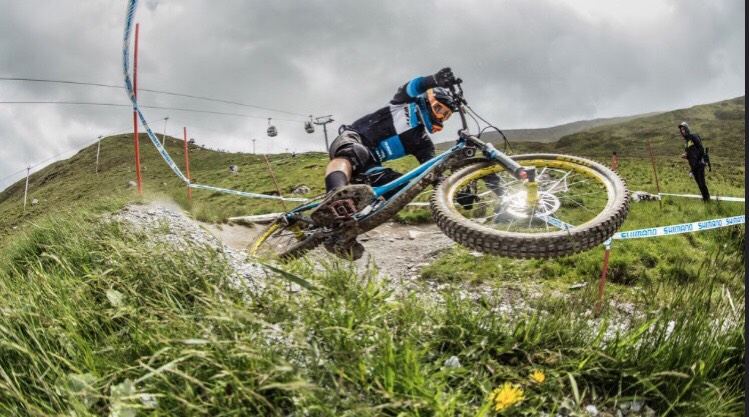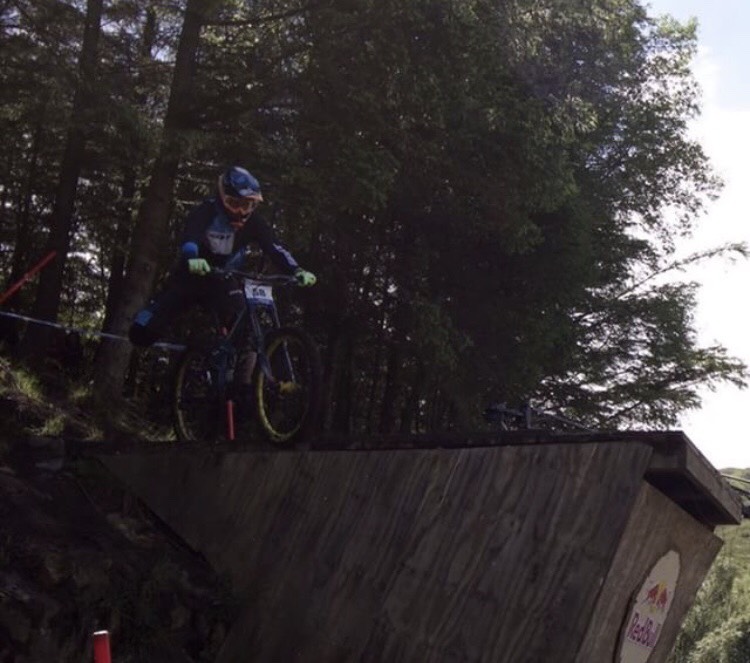 At Central Bassendean Physiotherapy our team will help you improve your chance in succeeding the self-management of your injury and regain strength and mobility so you can continue enjoying the sport you love. 
Conveniently located in Bassendean, our clinic is within close reach from surrounding suburbs Morley, Eden Hill, Caversham, Bayswater, Guildford, Ashfield, Ascot and South Guildford.
So, if you have a cycling injury, please call us today on (08) 9279 7411. We can help you!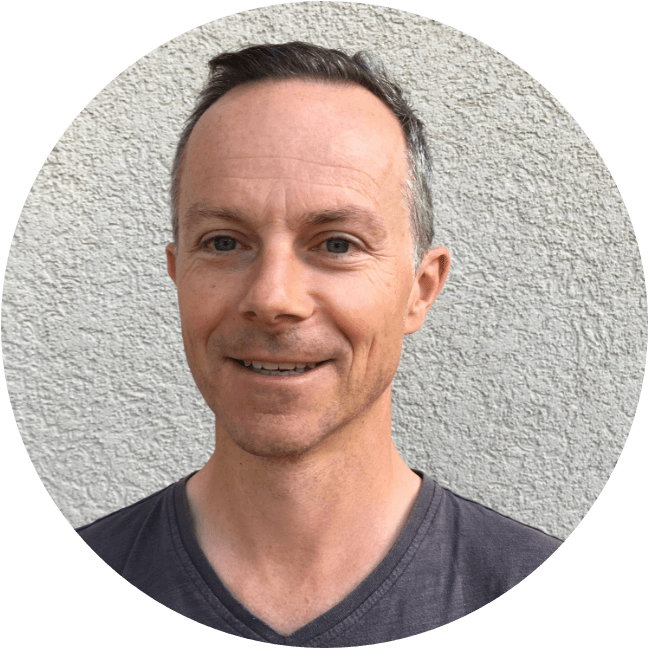 Lindsay Alsop
Senior Physiotherapist
Curtin University 2009
This month's blog post is by our Senior Physiotherapist, Lindsay Alsop. 
Lindsay is a musculoskeletal physiotherapist who has worked in private practice since graduating. He prioritises functional outcomes for the patient when returning them from injury and strongly advocates physical activity to maintain a quality of life.
Lindsay has taken every opportunity to learn and upgrade his skills in shoulder treatment, hip and groin pain, elbow pain, gym rehabilitation and has a special interest in dry needling.  read more