Physical Activity: The health and pain benefits
randy
This month's newsletter is by our Senior Musculoskeletal Physiotherapist and owner, Robert Waller.
The festive season is over. It's possible that you over indulged during this period and you are now setting goals for the coming year that include physical activity (PA) and weight loss. There is plenty of high quality evidence supporting the benefits of regular physical activity, it's the single best thing you can do for your health helping reduce the risk of many adverse health outcomes and will significantly improve your longevity.
Our Physiotherapists are all highly active and are passionate about getting (or keeping) our clients active, particularly those limited by pain. We understand how to help you make sense of your pain problem to help get you functioning again. Often the most cost effective and low risk of harm solution for managing pain is to gradually increase physical activity by lifestyle changes and structured exercise. This newsletter will discuss some facts (i.e. they are all back by strong scientific evidence) about the health benefits of physical activity:
Some physical activity is better than none
For most health outcomes, additional benefits occur as you do more physical activity through more intensity, more often and for longer
There is strong epidemiological evidence from large studies supporting independent associations between increasing PA and improved health, decreased cardiovascular mortality, decreased overall mortality, some cancers, as well as conditions related to mental health and wellbeing, and functional and cognitive decline
In contrast, sedentary behaviour (SB), including the amount of time spent being sedentary and how it is accumulated, is associated with poorer health outcomes including all-cause mortality, cardiovascular disease, cancer incidence, psychological wellbeing and type 2 diabetes incidence
Guidelines suggest most benefits occur with at least 150 minutes (2.5 hours) per week of at least moderate intensity exercise such as brisk walking
Both aerobic (sustaining an activity in at least 12 minutes bouts) and muscle-strengthening (resistance training) are beneficial
Health benefit are applicable to all age groups from children to older adults and across racial and ethnic groups
The benefits of physical activity far outweigh any risk of adverse outcomes, doing nothing has massively higher risk
Physical inactivity is a risk factor for the development of pain, whereas physical activity reduces the risk
There are health benefits of physical activity for people with disability caused by persistent musculoskeletal pain.
A great example is a recently published well designed study on low back pain (LBP) using 60,134 adults who participated in the Health Survey for England and Scotland. Some highlights and key messages from the study are:
Higher PA is associated with less chance of lower back pain
At least 300 min/week of moderate-intensity or 30 min/week of vigorous-intensity activities are associated with low odds of chronic back conditions
A medium level of domestic activity, football/rugby or running/jogging are inversely associated with chronic back conditions.
High level manual domestic activity is associated with higher odds of persistent back conditions.
High level sport/exercise is associated with low odds of chronic back conditions, and low level sport/exercise is associated with high odds of chronic back conditions.
So, the message is clear, physical activity is the single best thing you can do for your health and most likely your musculoskeletal pain condition. Our Physiotherapists would love to help you get more active and are happy to prescribe exercise appropriately taking each individuals situation into account. You can BOOK HERE or Call us to make an appointment at 9279 7411.
At Central Bassendean Physiotherapy we pride ourselves on our accurate diagnosis and evidence based, contemporary management of musculoskeletal problems. We are happy to have a further discussion on the material presented here.
Reference
Alzahrani, H et al. Physical activity and chronic back conditions: A population-based pooled study of 60,134 adults. Journal of Sport and Health Science. 2019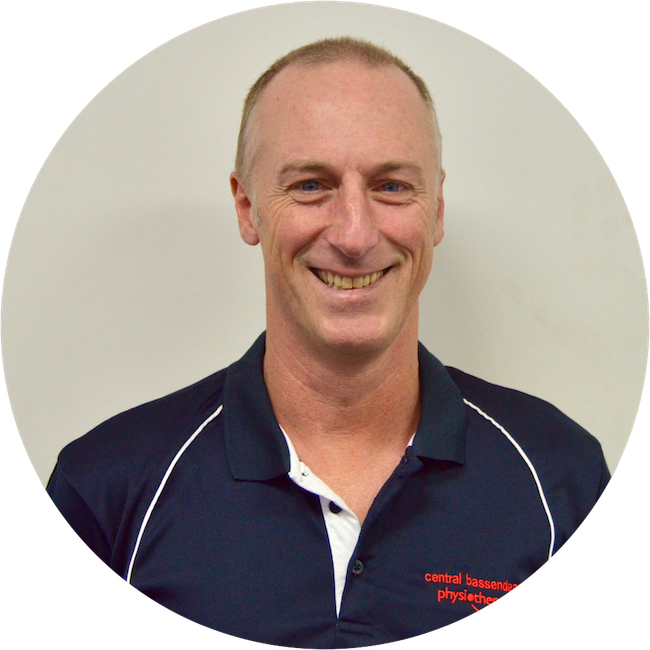 Rob Waller
Senior Musculoskeletal Physiotherapist
Owner
Curtin University WA 2002
Cumberland College of Health Sciences NSW 1988
Rob Waller is a Musculoskeletal Physiotherapist, with over 25 years experience. He is passionate about restoring function following injury and for people with complex musculoskeletal presentations, particularly spinal and shoulder pain. He is also a lecturer at Curtin University teaching on the Postgraduate Clinical Masters program and is currently completing a PhD investigating pain characteristics in young adults using data from the Raine Study Birth Cohort. (http://www.rainestudy.org.au). Other research interests include spinal pain and translation of evidence to practice.
Location
Unit 1/89 Old Perth Road
Bassendean
Opening Hours
Monday-Friday 7am-7pm
Saturday 8am-12pm